Guide to booking a Gorge Swing in Victoria Falls
The gorge swing in Victoria Falls is one of the must-do things for your trip to Zimbabwe. It is 90m long and 120m high with a 70m free-fall. The gorge swing was featured on the television show The Amazing Race. It is a great way to take a break from the crowds and get some fresh air. The gorge is also the site of some spectacular wildlife.
The gorge swing is one of the most popular activities in the area and is available for people of all ages and abilities. It is an exciting activity that offers guests the ultimate adrenaline rush. The safety procedures are outlined by the gorge swing guides, and the harness can reach 180km/h in a matter of seconds. It is not recommended for people with a fear of heights, but anyone can try it!
Booking the gorge swing online will allow you to get the best prices. It costs approximately $90 USD per person. If you want to ride in a tandem, you will have to pay around $130 USD for both. There are several different methods of booking a gorge swing, but the first is the most popular. Then, you will have to choose the type of ticket you want to purchase.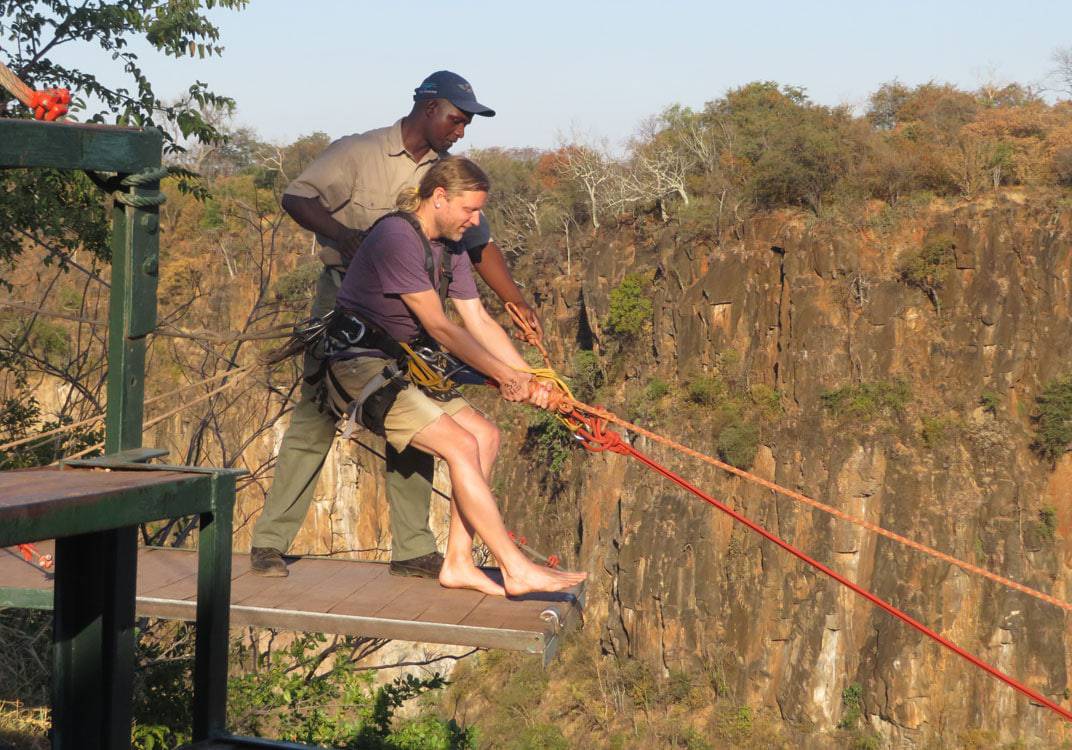 Experience the Gorge Swing in Victoria Falls
If you are looking for one of the most exhilarating adventure activities to experience, the gorge swing if the activity for you!
Book your activity
Before booking the gorge swing, you should know some basic information about this activity. There are several gorge swing tours that you can book in advance. Single gorge swings usually cost about $90 USD, while tandem rafting is about $130 USD. Half-day adrenaline packages that include the bungee jump, flying fox, and gorge swing will run you around $140 USD. Some tour companies accept credit cards, but it is recommended that you pay in cash instead of using an international credit card.
Victoria Falls Gorge Swing Prices
The price of a gorge swing in Victoria Falls can vary from $90 USD for a single gorge swing to $130 USD for a tandem swing. The prices may also vary depending on the time of year and how the bungee jump is booked. However, both of these activities will give you a rush. In fact, the bungee swing in the Falls is the most popular adventure in the park and is the perfect way to spend a day in this iconic destination.
The gorge swing is an iconic experience for tourists visiting the area. The gorge swing is a thrill ride that is guaranteed to give you an adrenaline rush. The bungee jump in Victoria Falls is an even more popular activity than the cliff jump. It is a must-do activity during your visit to the African country. If you're looking for a unique and memorable experience for your vacation, this is the best option.